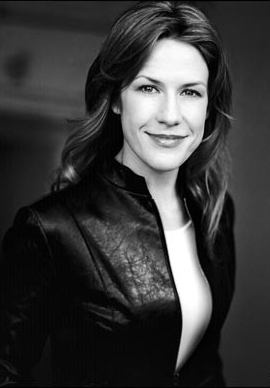 "Stunning low notes and impressive sound"
Paula Citron 96.3FM
TMC & TSO Elijah (2009)
"Mezzo Soprano Marcia Whitehead, a former apprentice of Montreal Opera, this Manitoba native continues to dazzle audiences with her dark, elegant voice, her fine musicianship and stellar comedic timing."
*****************************************
Ms. Whitehead's commanding stage presence and intuitive dramatic prowess has established her as a strong, singing actress. Her most notable portrayals include the title role in Carmen; Dorabella in Cosi fan tuttè; Florain La Traviata; La Marquise in La Fille du Régiment; Alisa in Lucia di Lammermoore;  L'enfant in L'Enfant et les Sortilèges; Hänsel in Hänsel und Gretel; Amahl in Amahl and the night visitors; Laura in Iolanta; and Lola inCavalleria Rusticana with the Windsor Symphony and Manitoba Opera:"Excellent casting, a company hallmark …Ms. Whitehead's crimson Lola …" Opera Canada.
Her vocal versatility has been showcased in exciting, new operatic works, including the debut of Jeanne d'Arc in ELECTRIC FLESH with the National Opera of Lyon and Autumn Leaf Performances, and as the sassy and persistent reporter, Cixous, in the Toronto Harbourfront Centre's production of TRUDEAU: Long March/Shining Path, a jazz-inspired opera by George Elliot Clarke and D.D. Jackson.
On the concert stage, Ms. Whitehead's varied solo repertoire has included Mendelssohn's ELIJAH, Vivaldi's GLORIAand Bach's MAGNIFICAT, and Handel's MESSIAH. Her comedic abilities have been a perfect fit for cabaret and music theatre favorites in her two, self produced, one woman shows "SINGLE IN THE CITY" (2004) and "BRITCHES, BITCHES and WITCHES, "A MEZZO SOPRANO SURVIVAL GUIDE" (2010). Her background in extended vocal technique intensified her portrayal as THE SIREN in Garreth Farr's North American debut of PAYGAN PRAYER for Contact Contemporary Music. Film credits include BRAVO channel videos celebrating the works of GEORGE GERSHWIN, and national commercials and print ads.
Marcia has performed with a number of charismatic conductors including: Yannick Nézet Séguin, l'Orchestre Métropolitan de Montréal – Festival de Lanaudière; Jacques Lacombe and Eduardo Muller, l'Opéra de Montréal; Ivars Taurins, Tafelmusik; Tyrone Patterson, Manitoba Opera; Bramwell Tovey and Henry Engbrecht, Winnipeg Symphony; John Morris Russel, Windsor Symphony and Kitchener-Waterloo Symohony; Stéphane La Forest, l'Orchestre de Sherbrooke; and Noel Edison, Toronto Mendelssohn Choir and Toronto Symphony.
Recent engagements include: Cinderella with Calgary Opera's Spring 2010 School Tour, her new, One Woman Musical Comedy commissioned by Opera NUOVA (Edmonton) in April 2010, followed by The music of James Bond & other Spies and Rogues with the Kitchener Waterloo Symphony as your favorite Bond girl this past May. In 2011 Marcia will return to Manitoba Opera as the 3rd Lady in Mozart's The Magic Flute.