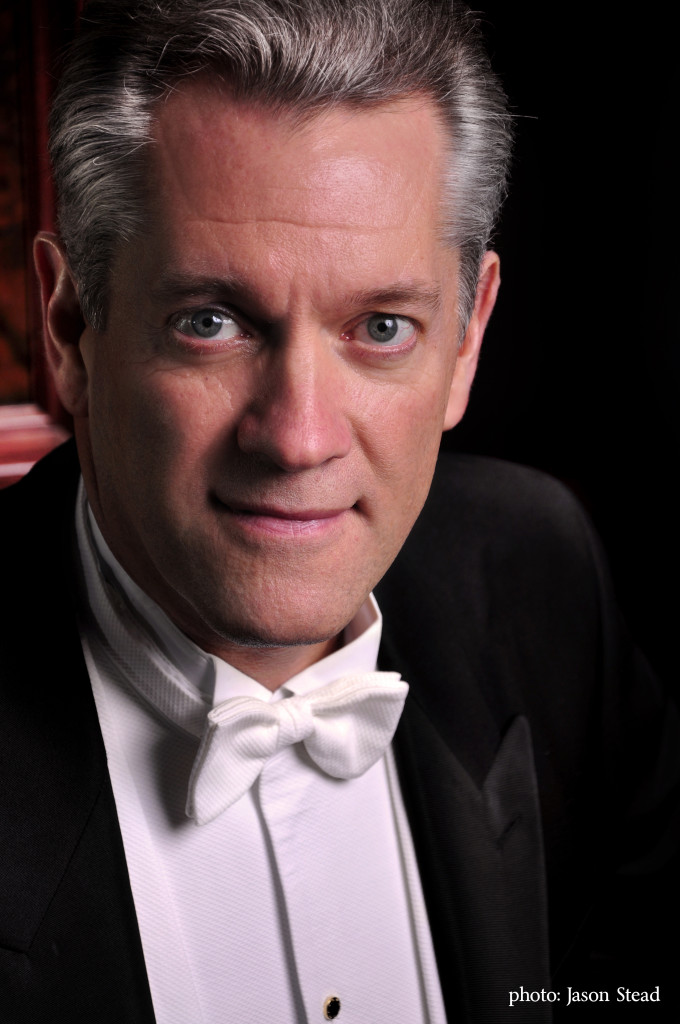 Canadian/British baritone and Canada Council winner Jeffrey Carl has performed over 35 lead roles in 12 countries on three continents.
His British Debut was at the Britten-Pears Festival as Ford in Falstaff (Capecchi) and The Messiah at the Royal Albert Hall (Willcocks). He won the American Express Prize for Vocal Excellence for Scarpia/Tosca Holland Park Opera Festival, and has sung Il Trovatore, Don Giovanni, Hamlet (Curran/Westwood), Faust, Eugene Onegin, Die Zauberflöte, Lucia di Lammermoor (Dublin/Scotland/Edinburgh/Toronto), Macbeth, La Bohème, Madama Butterfly, Cavalleria Rusticana, Carmen, La Traviata,  in Modena, Reggio Emiglia, Pesaro, Pisa, Ravenna, Ferrara, Livorno, Jesi, The Rake's Progress live for RAI 2, (Neschling/Lievi) Turandot Theatro Municipal, Rio de Janeiro, (Barbato), I Vespri Siciliani Toronto (Opera in Concert), Caterina Cornaro (Cyprus), world-première operas by Harry Somers, La Serinette for CBC and In Search of Zoroaster, by R. Murray Schafer. In London he created 3 roles in Havergal Brian's The Cenci, Royal Festival Hall (BBC) and most recently Rigoletto in Ottawa (Pellegrini/Lo Re) and La Traviata with the new Southern Ontario Lyric Opera.
His recordings include Giuditta (Bonynge/Hadley/Riedel), The Czarevich (Gustafson) TELARC, Caterina Cornaro (Migenes/Bonynge) in London (live), and 'Arias' with the National Opera Orchestra of Moldova (Dohotaru).
His concert repertoire includes Beethoven's Ninth Symphony, the Requiems of Brahms, Fauré, Mozart, Dvorak, Duruflé, Bernstein Mass, Dream of Gerontius, Elijah, Belshazzar's Feast, Carmina Burana, A Child of our Time, Rossini's Stabat Mater, Szymankowsi Stabat Mater, Puccini's  Messa da Gloria, Mahler's Eighth Symphony at The Royal Festival Hall (Brabbins), Das Lied von der Erde, Strauss recital tour (Stanborough/Marbella/Bordeaux), Showcase Recital Canada House London UK (Stephen Ralls), Megaron Athens Verdi Gala Thessaloniki Symphony Orchestra (Michailidis), Verdi Gala Istituto di Cultura Montreal, Carmina Burana (Brousseau) Verdi Requiem (NAC Ottawa), Beethoven Missa Solemnis, (Takacs), and Le Paradis Perdu, Dubois/Brousseau.
VIDEO CLIPS / EXTRAITS VIDÉO
Critical Acclaim
As Rigoletto in Rigoletto, Pellegrini Opera:
'British-Canadian baritone Jeffrey Carl sang the title role. The only real "name" on the program, Carl is a legitimate Verdi baritone, with plenty of ring in his tone, and capable of enormous sustained power in the highest part of his range. He gave a nuanced portrayal of Verdi's bitter, hunchbacked buffoon…His Pari siamo was a tour de force, swirling with powerful subcurrents of contempt, self-loathing and despair.'
- Natasha Gauthier, Ottawa Citizen

As Monforte in I Vespri Siciliani Opera in Concert, Toronto:
'Jeffrey Carl as Monforte,...proved to be adept at Verdi's difficult baritone high notes and coloratura, showing an attractive, expressive voice.'
- Paula Citron, CFMX
As Nick Shadow in The Rake's Progress, Teatro Communale di Modena:
'The company of singers was totally engaging, including…the outstanding Jeffrey Carl'
'Without hesitation! It has been a long time since we have attended a performance so convincing, intelligent, ironic and meritoriously profound, as Stravinsky's The Rake's Progress which opened the opera season on Friday, and which provoked our total, indeed terrified, admiration. At a comparable height at the opening, better even that the rosiest of expectations, [were] all the company of singers…the superb Shadow of Jeffrey Carl, diabolical but with an exceptional musical command'
 - Gazzetta di Modena
Belshazzar's Feast – Amadeus Choir, Toronto, Nova Amadeus Orchestra Rome:
'It's to the great credit of the guest soloist, British-Canadian opera singer, Jeffrey Carl, that he brought such fiery conviction to his delivery. Although Feast is a standard part of Carl's repertoire, he sang his baritone part with such an intensity that was something to behold as well as hear.'
- Eric McMillan
As Scarpia in Tosca, Holland Park (London):
'[N]obody could compete with the evil presence of Jeffrey Carl as Scarpia. This role was a gift for Carl, who has a great future ahead of him playing the bad guy---when he glares at the audience even the back row can see the whites of his eyes. James Naughtie asserted in his programme note that Scarpia's first entrance is 'the moment at which the atmosphere of Tosca is established', and in this production at least it was true; Carl's Scarpia was at the same time terrifying and hugely entertaining, without over-simplifying the character.'
- Erica Jeal, Opera
'The Holland Park company has a star Scarpia in Jeffrey Carl, who took an iron grip on the performance. With his brown leather jacket and hair slicked back into a tiny pigtail, he is a natural casting for Puccini's Bad Cop. His firm baritone has enough rasp to cut through the evening air under Holland Park's canvas.'
- John Higgins, The Times
As Lusignano in Caterina Cornaro, Cyprus:
'Jeffrey Carl as Lusignano, some beautiful singing, in particular "Ah non turbarti"...'
- Sylvia Goodman, Opera Now
Opera in Concert Canadian Music Gala, Toronto:
'It was a good opportunity to hear baritone Jeffrey Carl, who is making a splash in Europe. He has a strong, manly voice and is an excellent interpreter, as shown by his stirring arias from both Harry Somer's Louis Riel and James Rolfe's Beatrice Chancey.'
- Paula Citron, CFMX
REPERTOIRE:
OPERA

BELLINI

I Puritani - Riccardo

BIZET

Carmen - Escamillo

Les Pêcheurs de Perles - Zurga

BRIAN, H.

The Cenci - Multiple

DONIZETTI

Caterina Cornaro - Lusignano
Lucia di Lammermoor - Enrico        
                                        
GERSHWIN

Blue Monday - Tom

GIORDANO

Andrea Chénier - Gérard

GOUNOD

Faust - Valentin

LALO

Le Roi d'Ys - Karmac

MASCAGNI

Cavalleria Rusticana - Alfio           

MASSENET

Hérodiade - Hérode

MOZART
Così  fan tutte - Guglielmo        
Don Giovanni - Don Giovanni
Die Zauberflöte - Papageno

PUCCINI

Il Tabarro - Michele
La Bohème - Marcello            
Madama Butterfly - Sharpless           
Tosca - Scarpia
Turandot - Ping

SAINT-SAËNS               
Henry VIII - Henry VIII

SMETANA

Brandenburgers in Bohemia - Tausendmark

SOMERS

Louis Riel - Louis Riel

STRAVINSKY

Rake's Progress - Nick Shadow

TCHAIKOVSKY
Eugene Onegin - Onegin
Iolanta - Robert

TCHOUHADJIAN

Arsace II - Arsace

THOMAS

Hamlet - Hamlet

VERDI

Aïda - Amonasro
Attila - Ezio
Don Carlo - Rodrigo        
Ballo in Maschera - Renato
Ernani - Don Carlo
Falstaff - Ford            
I Masnadieri - Francesco
La Forza del Destino - Don Carlo
Macbeth - Macbeth        
Nabucco - Nabucco        
Otello - Iago
Rigoletto - Rigoletto
Simon Boccanegra - Simon
Stiffelio - Stankar
La Traviata - Germont        
Il Trovatore - Conte di Luna        
I Vespri Siciliani - Monforte   

WAGNER

Tannhäuser - Wolfram

CONCERT

BACH, J.S.
Mass in b Minor
Matteuspassion
Johannespassion
Weihnachtsoratorium
Magnificat

BEETHOVEN
Symphony No. 9
Missa Solemnis

BERNSTEIN
Mass

BRAHMS
Requiem

BRITTEN
War Requiem

BRUCKNER
Mass

CORNELIUS

Weihnachtslieder

DUBOIS
Le Paradis Perdu
Les sept paroles du Christ

DURUFLÉ
Requiem

DVOŘÁK
Requiem
Te Deum
Stabat Mater

ELGAR
Dream of Gerontius

FAURÉ

Requiem

HANDEL
Messiah
Judas Maccabeus

HAYDN
Die Schöpfung

Masses

MAHLER
Das Lied von der Erde
Symphony No. 8

MENDELSSOHN
Elijah

MOZART
Requiem
Masses/Vespers
Litaniae Laurentanae

ORFF
Carmina Burana

PUCCINI
Messa da Gloria

ROSSINI
Stabat Mater
Petite Messe Solenelle

SZYMANOWSKI
Stabat Mater

TIPPETT
A Child of Our Time
The Vision of St. Augustine

VAUGHN WILLIAMS
Fantasia on a Christmas Carol
Five Mystical Songs
A Sea Symphony
Five Tudor Portraits

VERDI
Messa da Requiem

WALTON
Belshazzar's Feast

ENGAGED BY:

BBC Symphony Orchestra
Birmingham Symphony
Brampton Singers
Brighton Symphony
British Youth Opera
Burgate Choral Society
Cambridge Symphony
Chelsea Opera (UK)
Chisinev Symphony
Cornwall Symphony
Dorset Opera
Dublin Opera
Elora Festival
English Festival Opera
Etobicoke Symphony Orchestra
Freiburg Choral Society
Groningen Symphony
Guildford Symphony
Huddersfield Choral Society
Kings College Cambridge Choral Society
Kings Theatre Edinburgh
Kingston Symphony
Luton Girls Chorus
Megaron Athens
Opera Cyprus
Opera della Luna
Opera Europa
Opera Holland Park
Opera in Concert Toronto
Opera York

Orchestra Toronto
Orchestre de Nouveau Monde
Orchestre Metropolitain de Montreal
Oxford Philamusica
Pellegrini Opera
Richmond Hill Symphony

Royal Opera Mississauga
Southern Ontario Lyric Opera
Slovak Symphony Orchestra
Teatro Communale di Ferrara
Teatro Communale di Modena
Teatro di Livorno
Teatro di Piacenza
Teatro di Ravenna
Teatro Municipal di Rio de Janeiro
Teatro Pergolesi di Jesi
Teatro Regio Emilia
Teatro Verdi di Pisa
Thessaloniki Symphony Orchestra
Timmins Symphony
Toronto Choral Society
Toronto Concert Orchestra
Tunbridge Wells Choral Society
Vancouver Opera
Vermont Choral Society
Artist URL:


http://www.micartists.com/jeffrey-carl