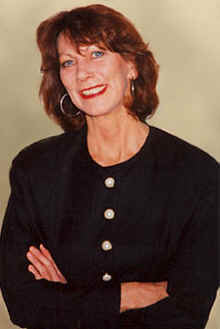 Our dynamic Artists Management agency was founded in 1997 with the mission to launch and promote talented singers on their individual musical journeys. I have personally been closely associated with the musical scene over the past forty years, and have had the opportunity to travel and meet many people involved in the various branches of this business.
MIC Artists is extremely proud to represent these exciting artists. Hopefully you will enjoy browsing through our website, which will enable you to become better acquainted with our roster.
If you need any further assistance, please feel free to contact me and I would be more than happy to give you any information you may require.
---
Fondée en 1997, notre dynamique agence d'artistes s'est donnée comme mission de lancer et promouvoir des chanteurs lyriques doués, dans leur cheminement artistique et musical. Ayant personellement été très étroitement liée au monde de l'opéra au cours des quarante dernières années, j'ai eu le plaisir au cours de multiples voyages, de rencontrer plusieurs intervenants impliqués dans les différentes facettes du métier.
Notre "roster" se compose de chanteurs de grand talent que je suis extrêmement fière de représenter. J'ose espérer que vous aurez du plaisir à parcourir notre site internet et que vous pourrez, ainsi, mieux vous familiariser avec ces artistes enthousiastes.
Pour de plus amples informations, n'hésitez surtout pas à communiquer avec moi, il me fera plaisir de collaborer avec vous.


Follow us on Twitter
micartists.com &copy 2018